Integrated Decision Support System
Kassandra is a multi-dimensional research and design approach – based on Building Information Modelling technology – that uses analysis and simulation tools that take a long-term and whole-system view of a historic urban environment.
Kassandra is the first urban analysis and decision support system to put consider a large number of parameters directly or indirectly linked to accepted Quality of life indexes.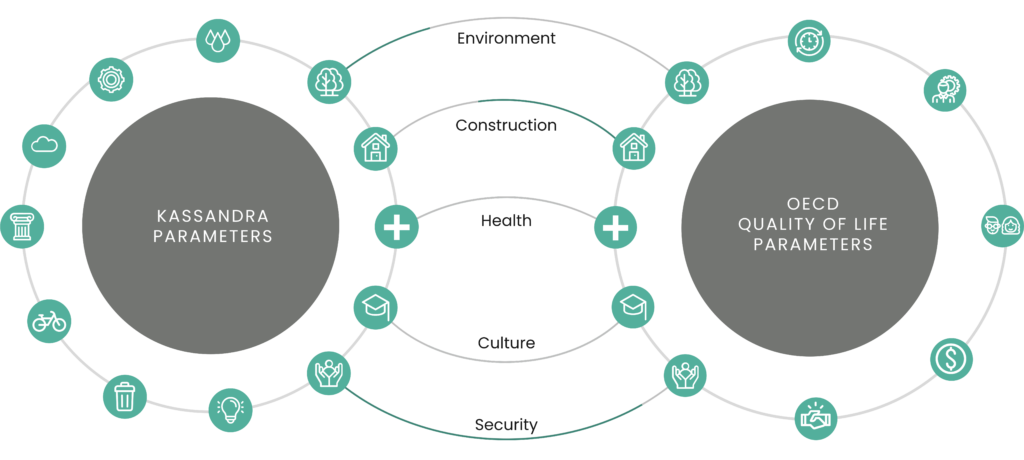 Thanks to the use of analysis and simulation tools, Kassandra offers a long-term vision of a historic urban environment to cope with climate change.