Mark Cannata
Co-counder and CEO
Chief Scientific Officer
Mark Cannata is an architect, author and researcher. Mark established his first architectural practice, Zero Zero, in 2013 with Francis Scott in New Zealand and opened the Italian office in 2015. Prior to moving to New Zealand, Mark was Head of Culture and Heritage for Europe, Middle East and Africa at HOK in London. He previously led the Historic Buildings Unit at John McAslan + Partners and worked for a number of Conservation practices in the UK and design practices in Italy.

Mark has been responsible for the delivery of a large number of projects that often involve careful interventions in historic contexts, such as London's King's Cross Station and the De La Warr Pavilion – one of Britain's most important Modernist buildings. He has also overseen innovative design proposals for high profile projects internationally, including the reinvention of the BBC Maida Vale recording studios and the creative re-use of seventeenth-century Franciscan convent ruins to house the new Museo Archeologico Ibleo in Ragusa, Italy. In New Zealand Mark was responsible also for the Built Heritage Technical Expert Report for the Auckland City Rail Link, which assessed the impact of the project on central Auckland's Heritage.

Mark has been a visiting examiner and lecturer at several schools of architecture in the United Kingdom including Nottingham, Kingston, Leeds Metropolitan and Cambridge Universities. In New Zealand, he was a professional teaching fellow at Auckland University's School of Architecture, responsible for third-year design studios focusing on Heritage. His articles and research papers have been published in numerous conference proceedings and books, most recently in James Stirling and the Red Trilogy and The Cultural Role of Architecture.

Mark is currently a member of the Twentieth Century Society, the Society for Protection of Ancient Buildings and a committee member for the UK of Europa Nostra, the pan-European Federation for Cultural Heritage Organizations.
His focus is combining Sustainability and Heritage: he has been for many years an Architect accredited in building Conservation and is also a LEED AP®️ BD+C.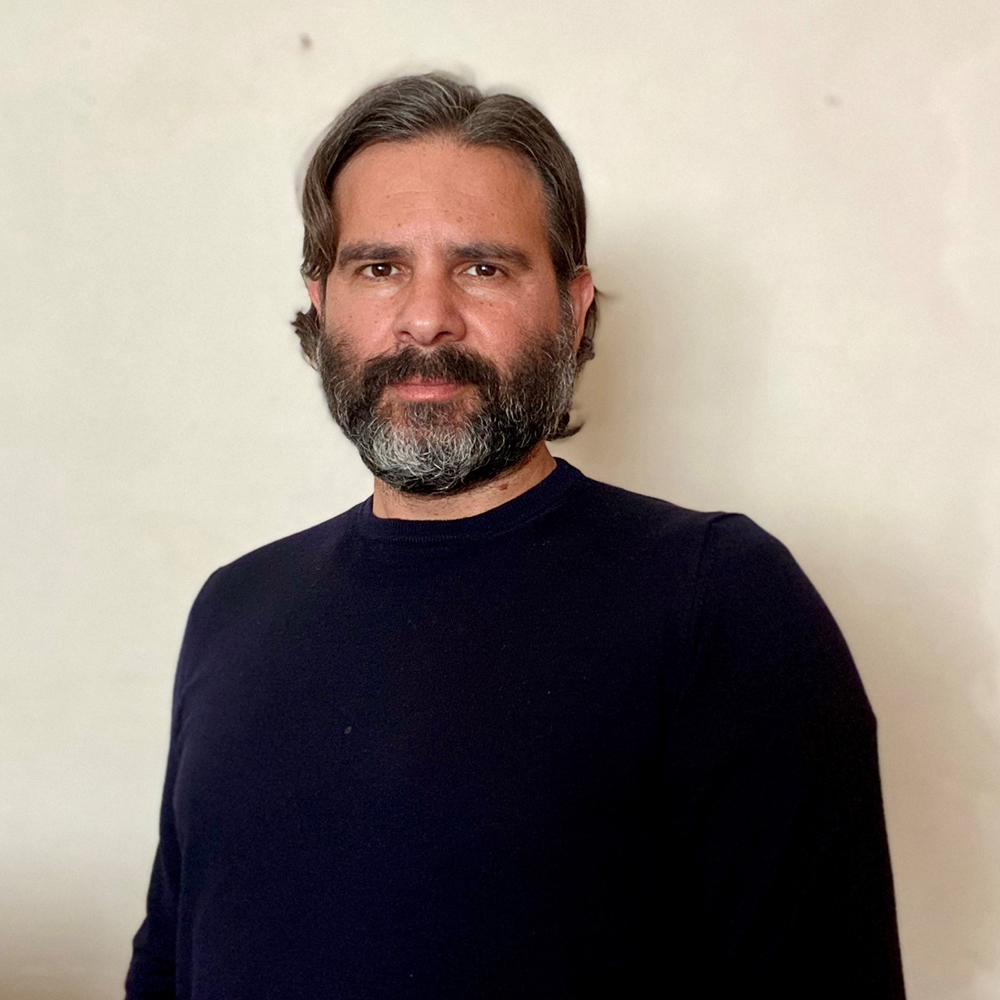 Antonio Stornello
Co-founder and CEO
Chief Financial Officer
Antonio Stornello is an architect and Project Manager. Antonio opened his first architectural practice in Modica, Sicily, in 2003, choosing to take an innovative and highly sensitive architectural approach within what is an important historical architectural environment.

He has been responsible for the design and delivery of several alterations, reuse and Conservation projects in many of the historic centres Sicily and innovative new buildings within the residential, commercial and in the hospitality sectors. Drawing inspiration from his travels, Antonio has been recognised for an approach based on careful balance between design and functionality and between scenography and architectural invention.

His particular interest in Project Management has allowed him to master the contemporary Architect role as design manager and chief coordinator between all stakeholders, on one hand, and develop a unique approach to Construction Management and the management of work flow via Building Information Modeling, now an indispensable tool in the design and delivery process.

Antonio is a member of the Project Management Institute – Sicily Branch and since 2017 he has been a councillor of the local chapter of the Ordine degli Architetti of Ragusa and councillor of the Architectural Foundation of Ragusa which organizes conferences, exhibitions and talks relating to the theme of reuse of the urban centres, often involving internationally renowned architects.

Ronald Ashri
Advisor – Chief Technology Officer
Ronald Ashri is a technologist, entrepreneur and author.
Ronald holds a PhD in Artificial Intelligence from Southampton University and authored and co-authored a number of academic papers and book chapters on the subject of multi-agent systems and software programming, including a book titled "Agent-based Software Development (Artech House, 2004)". During his PhD and post-doctoral research he has worked on joint projects with institutions such as British Telecom, DARPA and SRI International.

Ronald subsequently moved to industry working as an independent consultant and CTO at digital agencies leading international teams working on large-scale knowledge management and data visualisation systems. He worked on projects for organisations such as the UK National Health Service, the Italian Government, UCLA, McGill University and the University of Padova.

In 2017, Ronald co-founded GreenShoot Labs, a conversational AI consultancy exploring how natural language interfaces can change the way we use digital services. In 2019 he authored a book titled "The AI-Powered Workplace (Springer, 2020)".
Following the successful sale of GreenShoot Labs to TPXImpact PLC, a UK-based publicly listed digital transformation services company, Ronald in 2022 went on to co-found OpenDialog AI Ltd raising $5m in seed funding. Ronald is the Chief Technology and Product Officer at OpenDialog AI – leading the design and engineering teams creating a radically different conversational AI platform that enables conversation designers to build sophisticated conversational experiences faster and scale them easily.

Ronald is a frequent speaker at international conferences and writes articles on the subject of Artificial Intelligence, Conversational AI and its impact on how we work and how we live.